How to Take Your Measurements Correctly
Correct measurements in 3 Steps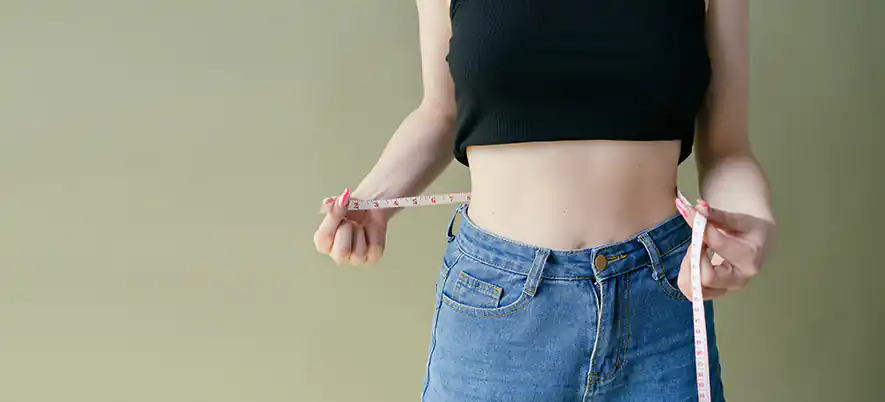 Do you want to take your model measurements? These measurements are crucial for your job as a model. It's mainly about the chest, waist, and hips. But you can also take additional measurements to ensure that the model clothes fit perfectly.
Do you need your measurements for your Comp Card? No problem. You can learn how to create your Comp Card here.
Chest
For each model measurement, stand straight in front of a full-length mirror, as good posture is key to getting an accurate measurement. Wrap a soft tape measure around your chest, around your back, over your shoulder blades, and under your arms. The tape measure should measure the fullest part of your chest. Bring the ends together at the front, hold it relaxed, place your thumb under the measured number and write it down.
Waist
For the waist measurement, undress, leaving only loose underwear on (tight-fitting underwear would affect the measurement). Find your waist by bending to one side and looking where your body bends - that's your natural waist, the narrowest part of your upper body. It's usually located in the middle between your navel and chest. Measure it as described above with the tape measure, without holding your breath or sucking in your belly.
Hips
The hip measurement is the widest part where the hips and buttocks meet. It is located between 15 to 21 cm below the waist. You must stand very straight for this measurement.
For most sedcards, these three measurements are sufficient for the first application. However, you do yourself and the agencies a favor if they know additional measurements from you. They are incredibly useful for adjusting the fashion you wear exactly to your body. These are the measurements:
Thigh at the strongest point
Length of the leg from the waist down
Sleeve length from the shoulder to the wrist
Upper arm circumference at the strongest point
Shoulder width
Lower shoulder length
Front and back length
Did you know? You can know get your professional model lookbook right here.
Write the first comment.