Your Comp Card
How to create, download and print your model comp card.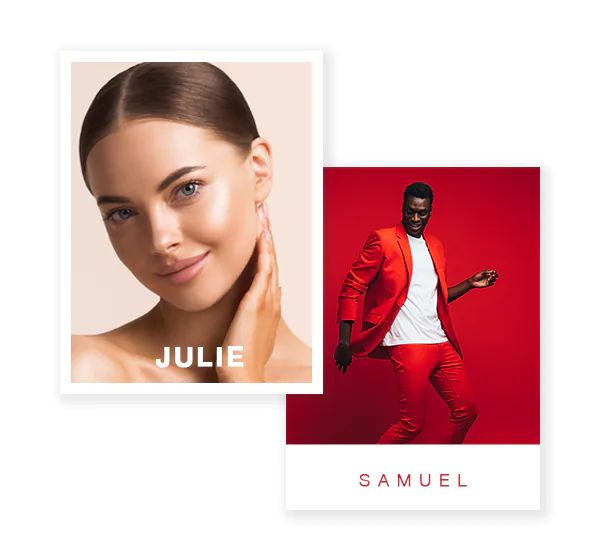 1. Front
The first gaze of the model agency or photographer will fall upon your face. For the cover of your model comp card, choose a portrait that is well exposed with your skin, hair and eye color clearly visible. Make sure the picture is high quality and gives a professional impression. In our online creator, you'll find a variety of different templates that you can use to design the front of your comp card. You can add your name, choose a design template that suits you, and change the fonts and colors for added personalization. Let your creativity run free: explore different options to figure out which design emphasizes your advantages as a model. Once you're satisfied with the front of your card, you can create the back with additional photos and details.
Upload your portrait
Select your comp card template
Customize colors & fonts
Create now
---
2. Back
On the back of your model comp card, you'll have space for up to nine additional photos. We recommend at least 3-4 pictures, as multifaceted as possible. Our various templates give you many options for arranging your photos and creating a unique design. A section detailing your measurements and contact information is also provided, with custom fonts and colors for the perfect effect. If you're unsure of how to proceed or you're not getting the result you desire, our graphic designer will be happy to help you via the live chat. When you have finished designing the back, you can decide in the next step whether you only want your model compcard as instant PDF and JPG download or whether you want high-quality printed copies - or both!
Set number of images
Select theme
Enter dimensions
Enter contact informations
Create now
---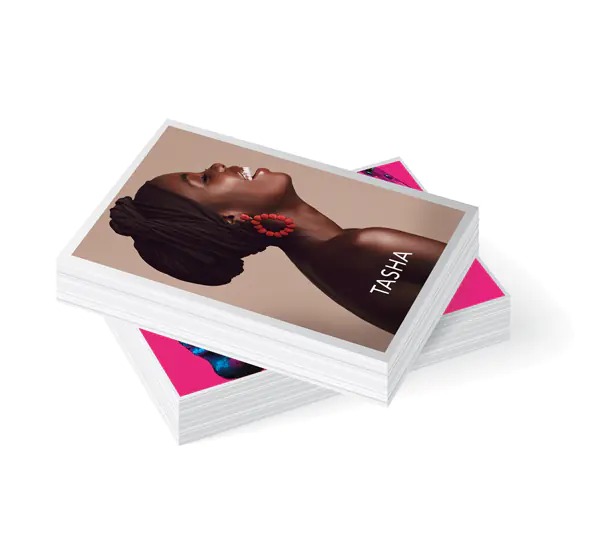 3. Comp Card Printing or Download
In the third step, it's time to decide whether you only want to instantly download the PDF & JPG file of your new composite card or whether we should also print your card for you. We always print our comp cards on stable, high-quality 14pt or 15pt premium paper. They don't just look amazing - they have an exceptionally professional, genuine, and high-quality feel. If you want to give your comp card an even more enticing effect, you can choose between different finishes such as: high-gloss UV varnish, matt foiling and soft-touch. When you are completely satisfied, select your order size (minimum: 25 copies) to complete your end of the process. We will then print your comp cards and send them to you within four to seven business days.
Instant download (PDF and JPG file)
Select order size
Additional refinements
Create now
How to Create a Comp Card
Need a demonstration? Let us show you how easy it is to design your comp card. Our intuitive online generator guides you through the three steps and makes it easy for you to create your professional modeling business card.
Get Started
Frequently Asked Questions
Don't see the answer you're looking for? Contact us easily via live chat
What is a comp card?
A comp card is the industry-standard application medium for models, actors and many other professional groups. Named after the iconic Sebastian Sed, the sed card - or comp card - represents an important pillar of the modeling industry. A professional sed card is a double-sided DIN A5 document that is required for applications to photographers, model agencies, brands and various other companies. With our online configurator you can easily design one yourself. You can then download your draft as a PDF or print it out in high quality and have it delivered to your home. Whatever you might need your comp card for, Sedcard24 offers actors, models, dancers, artists, hostesses, extras and many other professional groups a simple and effective means to demonstrate their features.
What should I pay attention to when creating my comp card?
A good comp card has to convey a lot of information. If you are wearing large sunglasses that cover half your face in all the pictures or clothing that does not give any information about your figure, you're defeating the purpose of the card. Your comp card should make a high-quality impression and the images should be coordinated. Since a comp card should serve as the first application, a good portrait on the front is absolutely essential. The photos on the back should be multifaceted and meaningful. In addition, the model should be careful not to overload the comp card with information or images. Our comp cards do the talking for you.
How much does a PDF and printed comp card cost?
In order to apply digitally, e.g. via e-mail or online submissions, you need a PDF and a JPG file of your comp card. This costs $19 from us. Printed cards, on the other hand, start at $49 and the price will depend on the edition and finish, and how many copies you order.
What information goes on a comp card?
Your contact information as well as your model measurements (height, waist, hips, chest circumference) belong on the sed card. You should also provide your shoe size, eye color, hair color and clothing. The more information, the better - but ensure that what you provide is useful to the individuals who will be reviewing your card.
Where do I apply with my comp card?
You can apply to modeling agencies, photographers, studios, independent jobs unrelated to your modeling agency, companies looking for an advertising face, or even production companies looking for a job or a muse. It is also a good idea to make your comp card available for download on your website or to post it on your social channels. In this way, potential customers have all the important information at a glance and can quickly share your profile with collaborators. However, if you choose to go this route, always keep your own safety and privacy in mind.
How is the quality of the printed comp cards?
We work with a highly qualified printing company that carefully completes every comp card ordered. Both our 300g paper and the 400g paper are of excellent quality. Through countless tests, we're convinced that these are the two best types of paper to choose from. However, the 400g premium paper is a lot more stable and has a very high-quality feel, and would be our recommendation for durability and distinction.
How long does the delivery take?
You will receive the PDF & JPG file as soon as you complete your order. After successful payment you can download your files immediately from your email. Here are some delivery estimates for your printed comp cards:
Germany: 4-7 working days
Austria: 7-10 business days
Switzerland: 8-10 business days
EU: 8-10 business days
United States: 14 business days
Asia: 20 business days
Africa: 20 business days
I need a more specific customization - do you do that too?
Do you need a logo placed or other changes to your card? No problem! Simply activate the field for individual changes in step 3 or contact us via live chat. Our graphics team will be happy to adapt the design to suit your needs.
I'm still missing the right pictures and photos... Can I create my own?
If you don't have the right photos, there's no reason to panic! As a rule, well exposed photos are sufficient. So stand in front of a well-lit white wall with figure-hugging clothing and take a good photo from the front and side to get the best profile shots.
How else can I present my photos?
If you present your photos in larger scale at castings or you want to provide additional photos to those on your comp card, you can buy a model book from us. In this lookbook, you can place up to 24 full size photos with room for other information and documentation that is important to a client. The model book is the best choice for castings and go-see's in particular.
How do I create a comp card?
With our online tool you can create and design your comp card yourself in three simple steps. You can then download it immediately or print it and have it delivered to your home. Check out the above steps 1-3 for more detailed information.
We are a model agency and need a lot of comp cards - do you take large orders?
We offer different solutions for agencies, production companies and companies. Feel free to contact us by email. We will then contact you promptly to clarify the details.
Don't miss out!
Sign up for our newsletter and receive top tier tips and tricks about modeling from industry experts. We also include a 3 dollar voucher code on your first order and more exclusive offers.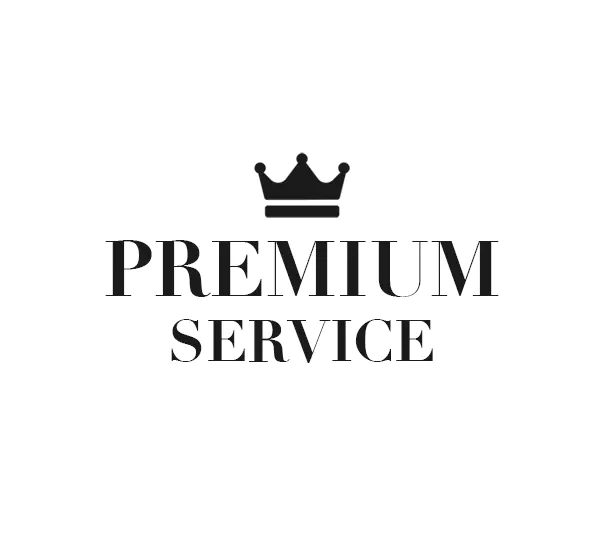 Our Premium Service
Are you just starting out in the modeling world and don't yet know what a business card for models should look like? Or are you already a fully booked professional and don't have the time to update your personal comp card? We will design your individual comp card for you! With careful consideration we create the perfect comp card to suit your style and vision. Your personal contact creates the design according to your specifications - in high quality and on premium paper. And if you have no idea what your comp card should look like, we'll do what we do best and use your pictures to design a unique modeling business card for you.
Try Our Vip Service