How to become a Fitness Model
6 tips and hacks for fitness models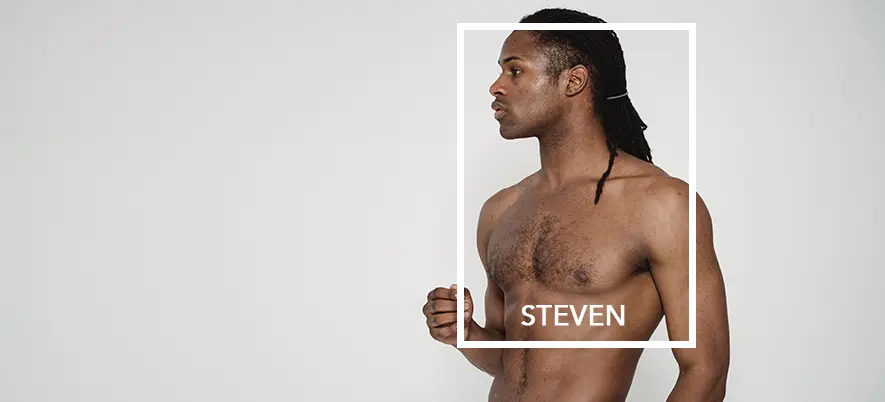 Becoming a fitness model may be easier than you think. If you enjoy posing in front of the camera and see movement as more than just a means to an end, you may have found a second (or first?) career path. Sculpted muscles, a well-proportioned physique, and a positive demeanor represent the lifestyle associated with sports and fitness particularly well. Whether as part of relevant campaigns or model jobs not directly related to fitness products, if you want to apply as a fitness model, you should consider a few things.
Many modeling agencies are continually searching for people who can convey a sporty lifestyle through photos. And don't worry: the "fitness models" category is broad, which means you don't necessarily have to train at a bodybuilder level to compete with others.
If you want to become a fitness model and don't know where to start, the following text will offer you many tips that may help you turn your modeling dreams into reality.
Polas and Digitals - The Foundation for Every Fitness Model
Anyone who has dealt with the modeling business knows that standardized polas and digitals are required for every application. "Pola" is short for "Polaroid," referring to photos taken with the famous cameras of that era. Today, polas are also known as "digitals."
Polas or digitals adhere to a standardized norm that ultimately contributes to high recognition value. The principle behind this is easily explained. The model stands against a white and neutral wall. Clothing should always be tight-fitting and plain (e.g., classic black) so that potential clients can assess whether the model fits the corresponding campaign.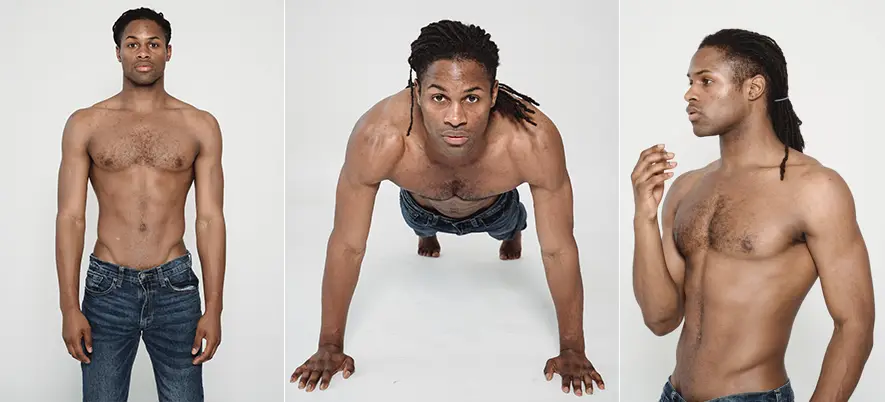 Photo by Mike Jones
To meet this standard, if any, only minimal makeup should be worn on the polas. Additionally, the whole body should be shown from as many perspectives as possible, allowing you to showcase your fit physique skillfully.
Especially convenient: you don't need to make an appointment with a photographer for professional polas. It is sufficient to create these special images yourself. Pay attention not only to your modeling qualities but also to good image quality. Flash should not be used for these photos. Instead, choose a white wall with plenty of natural light. Maybe you have a friend who enjoys photography? This often makes the process even more enjoyable.


The Comp Card - A Place for Polas and Additional Images
After creating your first polas, it's time to create an informative fitness model comp card. If you want to become a sports model, you'll quickly notice that nearly all modeling agencies all over the world expect this photo collection. The better the pictures in your comp card, the more chances you have of landing a job.
But what should a composite look like if you plan to become a fitness model? One thing is for sure: the sedcard should demonstrate your flexibility and versatility in makeup, styling, and posing. This allows potential clients to envision how they can utilize you as a fitness model. If you want to establish yourself in this field, for example, you should focus on pictures at various fitness equipment and in sportswear.
It's particularly convenient that a comp card follows a standardized structure. Anyone with experience in this area who looks at it knows precisely where to find your personal information (e.g., weight and height).
Tip: Ensure that the photos in your compcard match the specific client's needs. Depending on how many pictures you have, it may also be beneficial to create several sedcards. Many models have one sedcard with polas and another with more elaborate images.
Do you want to start as a fitness model? Create your own comp card now!
You want to become a fitness model and are now looking for the appropriate job postings?
Model agencies all over the world advertise or search in a variety of ways. Absolute classics in this area are the postal route and contacting them by email. Social media is also a good place to find attractive and reputable jobs. Here you can search for suitable jobs for fitness models in groups or post an advertisement yourself.
To ensure that your photos and data that you post on your own Instagram channel generate the widest possible reach, you should pay attention to the use of the right hashtags. This way, your potential customers can become even more aware of you. Our free hashtags for models, for example, are a good choice! However, please note that these are only a few of your options. If you have already set your sights on a model agency, it may also be worth searching for the corresponding hashtag. In case of doubt, just ask.
With a little luck and the right approach, you may soon find the first requests in your inbox. If you want to increase your chances, simply try out the different options and check when you are confronted with the most feedback.

Here is a list of 75 Hashtags for Models. Im pretty sure, most of this agencies are also looking for fitness models.
Model book? Do I need it if I want to become a sports model?
In this context, there is no "better". Rather, a high-quality model portfolio is an ideal addition to the compcard. Your fitness model portfolio book is your constant companion at castings, while your comp card is often sent as an application in advance. With the help of the model book, among other things, you can present your potential clients with pictures of you in DIN A4 format and thus underline your versatility even better.
But not only the inside of the model book, but also its cover can help decide whether you can land a job or not. It's best to always use an original model portfolio. Our model is in a classic black and is not branded. This means that you can apply for jobs and castings independently, if you want to.
One thing is clear: if you want to become a fitness model, you should not choose between sedcard and model portfolio, but increase your individual chances by simply using both (of course in high quality).

Get your model portfolio book now ->
What does a fitness model need to bring and how do I pose correctly?
To launch a career as a fitness model, it takes much more than just a fit and defined body. Your charisma and personality make up a large part of the photos. After all, the relevant images should highlight the positive aspects of the fitness lifestyle. Therefore, it is also advantageous if you can radiate pure joy of life and fun in movement, for example.
Of course, you also need to practice a lot to gain the necessary practical experience. Many photographers and make-up artists offer so-called TFP photo shoots, which may also provide you with good photos for your sedcard.
It is particularly important, of course, that you can present yourself in front of the camera in a varied way. This is usually done on the basis of different poses. If you don't yet know exactly what options are available to you here, you can find helpful and useful fitness posing tips in this book that will make your photos stand out.
Fun, movement and passion go together!
There are some criteria that a fitness model, in addition to an interesting appearance and a positive charisma, must bring to be successful, ideally. Discipline, perseverance and ambition are at the top of the list. You should always remind yourself that there are many people who want to start a career as a fitness model, either as a side job or as a full-time job. Therefore, you should never be discouraged by rejections. Sometimes, the job fails only because of the wrong hair color. As simple as it may sound.
With a professional and high-quality sedcard and model portfolio, a confident and self-assured appearance, and ambition, you can do a lot for your modeling career. It is important not to lose sight of the big goal.
Write the first comment.