How to become a Tattoo Model
10 Tips for Success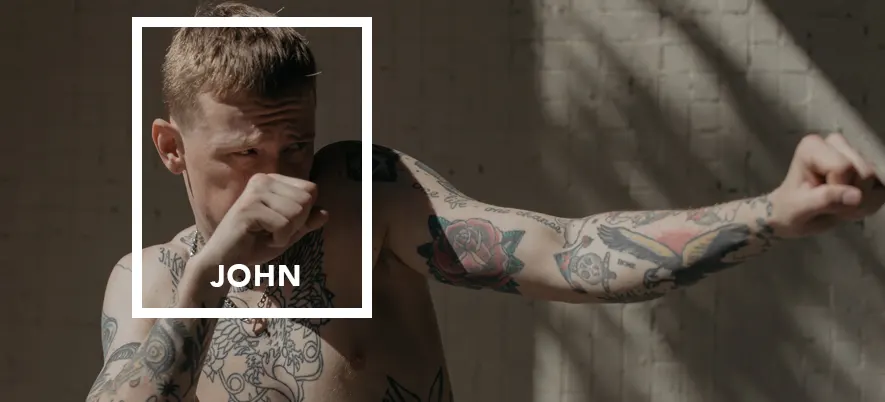 The dream of being successful as a tattoo model and conquering the world of fashion and glamour with impressive tattoos has become real for many people. In this article, we will present six valuable tips that can help you start and advance your career as a tattoo model. From getting the right photography to creating a sedcard and improving your skills in front of the camera, we'll cover all the important aspects that can help you get started in this exciting industry.
Tip 1: The right photos - polas to get you started.
If you're just getting started in the world of tattoo modeling, "polas" are an excellent first step. Polas are simple photos, often referred to as "digitals". The advantage of polas is that you don't necessarily need a professional photographer. A good camera and a white wall with enough light are usually sufficient. Here are some characteristics of polas:
The light is bright and even.
The shots are taken in front of a white wall.
The model wears figure-hugging clothes or underwear.
Some photos show a smile, others do not, to demonstrate your versatility.
A full selection of polas includes full body and portrait photos.
Polas are taken head-on, in profile, and at a 45-degree angle.
Tip 2: The importance of your modeling comp card
A modeling comp card is a crucial tool for a successful tattoo model. It allows you to make a professional impression at castings or job applications. A compcard combines all relevant information and a selection of your photos on one document. You can even create two comp cards - one with polas and one with professional pictures from photo shoots. Here are some advantages:
Professional impression on potential clients.
All important information and photos in one place.
Use as a visual reference for castings and job applications.

Create your modeling comp cards now >

Tip 3: The modelbook as a business card
A model book is a professional photo album that you can take with you to castings. It allows the agencies to better judge your versatility and your skills. In our original modelbook you will find a compartment for your sedcard as well as space for up to 42 pictures. A high quality modelbook can make all the difference and leave a lasting impression.

Tip 4: The application to model agencies
If you want to become a tattoo model, it is important to apply to reputable model agencies. A well-designed sedcard and a meaningful portfolio are crucial to attract the attention of the agencies. In addition to the traditional application process, many agencies also look for new talent on social media platforms like Instagram. Here are some tips for tattoo models to stand out to modeling agencies:
Create an impressive online presence: maintain your social media profiles and show off your best photos and unique sense of style there.


Use relevant hashtags: there are a variety of hashtags used by model agencies and model scouts to search for new talent. Find the hashtags that are specifically relevant to tattoo models and incorporate them into your posts.


Interact with the community: get involved in the modeling and tattoo community, comment on other models' posts and show your enthusiasm for the industry. This will help you make valuable contacts and increase your visibility.
Tip 5: Improve your skills in front of the camera
To be successful as a tattoo model, it is important to continuously improve your skills in front of the camera. Practice makes perfect, so you should consider regular TFP (Time for Prints) photo shoots. These shoots not only serve to increase your confidence in front of the camera, but also allow you to perfect your posing and make valuable contacts in the industry. In addition, we recommend our Posing Book for Models, which contains over 1000 poses and provides you with inspiration for your shoots.
Tip 6: Build your professional network
A strong professional network is an important factor to be successful as a tattoo model. Here are some steps to build your network:
Connect with photographers: work with different photographers to expand your portfolio and build relationships in the industry. Look for photographers who specialize in tattoo photography to show off your tattoos to their best advantage.


Collaborate with stylists and makeup artists: work with professional stylists and makeup artists to perfect your look for photo shoots and events. These contacts can also provide recommendations for other projects and help you establish yourself in the industry.


Network in the modeling community: join modeling groups, attend industry events, and use social media to connect and network with other models. Sharing experiences, tips and resources can be valuable and open up new opportunities for you.

Final note: Tattoo modeling can be an exciting and fulfilling career, but it also requires hard work, dedication, and a willingness to constantly evolve. With the right photos, a powerful sedcard, an impressive model book and continuous training in front of the camera, you can improve your chances of succeeding as a tattoo model. Use the tips mentioned above and invest in your passion to make your dreams come true.
Write the first comment.